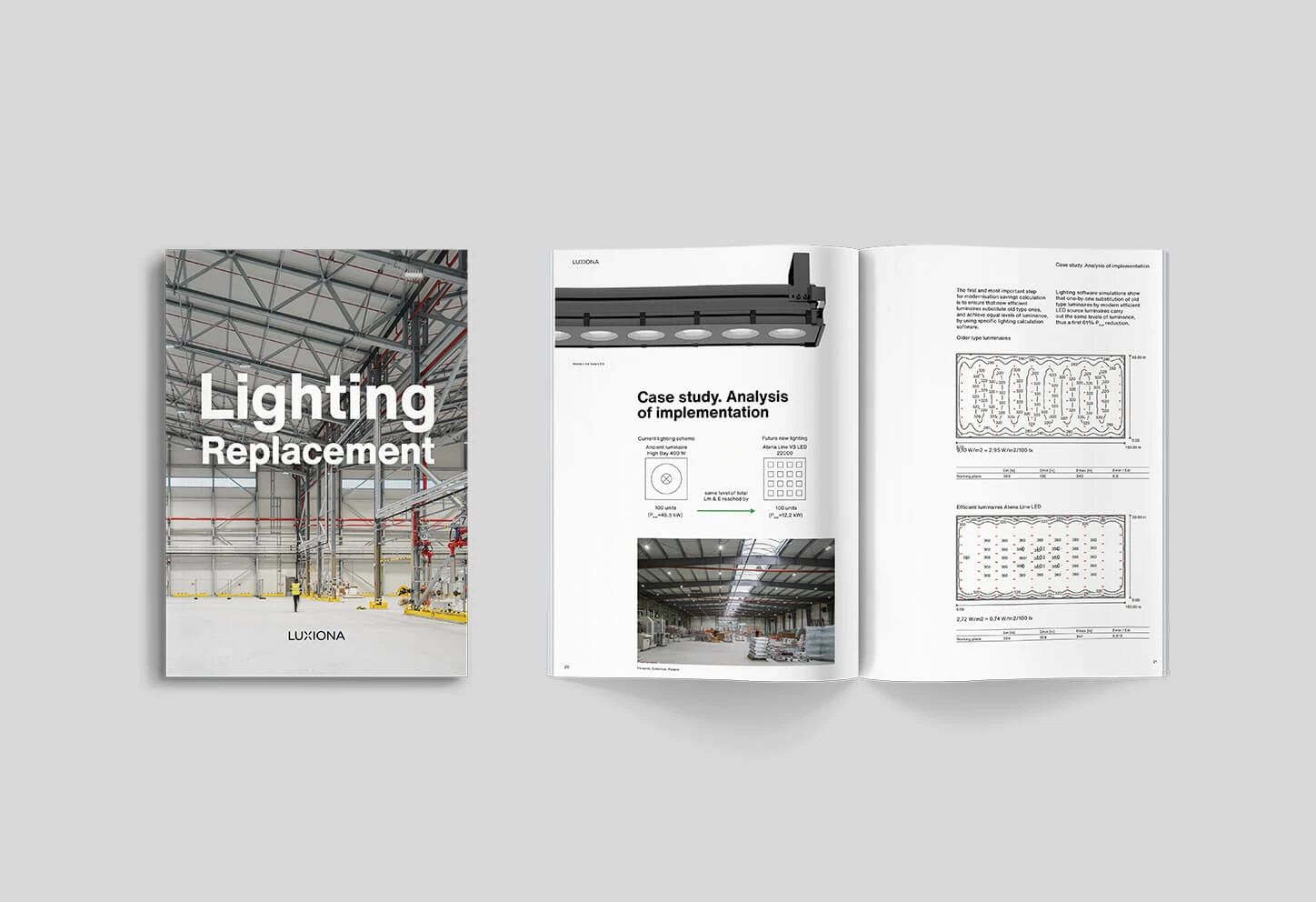 LUXIONA is excited to announce the release of our newest catalogue, focused entirely on lighting replacement. This professional guide provides in-depth knowledge and expert advice on lighting modernization, showcasing the latest best practices and technologies to help you achieve significant energy cost reductions and generate substantial savings.
Within its pages, you'll discover useful information about technical lighting solutions designed to maximize efficiency and minimize energy consumption. By combining intelligent lighting controls with energy-efficient LED lighting as well as with light, and movement sensors it is possible to revolutionize your lighting infrastructure.
Learn how our solutions can transform your commercial spaces, offices, and industrial facilities, leading to remarkable energy cost reductions of up to 95%. Explore case analysis that showcases the tangible benefits of lighting modernization, both in terms of financial savings and environmental impact.
With sustainability as one of our core values, we also understand the importance of creating sustainable solutions that reduce energy costs while increasing efficiency. With the longest life span and low maintenance costs, LUXIONA technical lighting can significantly lower your company's carbon footprint and help your business receive green certificates for buildings with the lowest energy consumption.
Download your copy of the LUXIONA Lighting Replacement catalogue today and embark on a journey toward a brighter, more sustainable future.