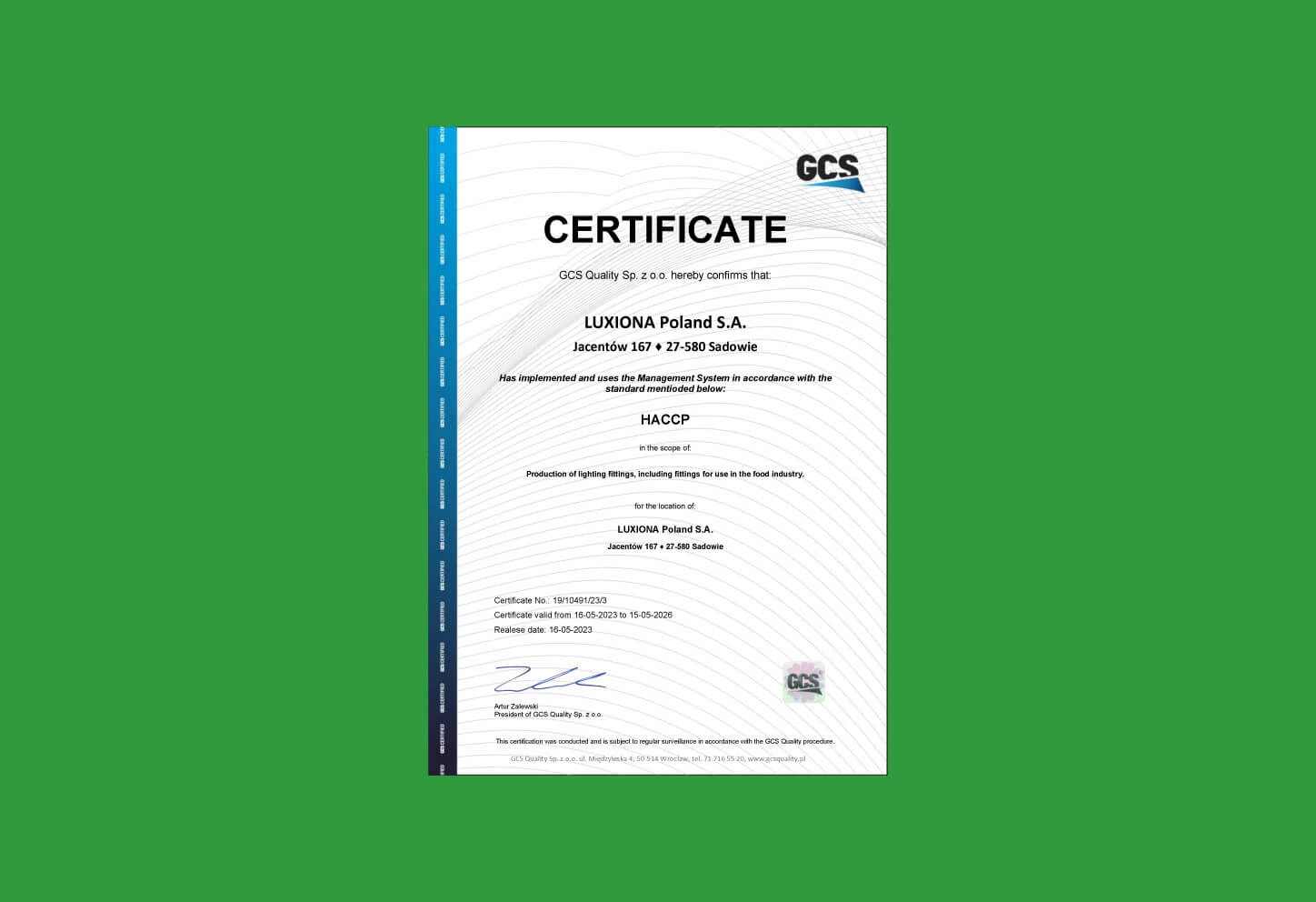 Luxiona is thrilled to announce that we have achieved the acknowledged HACCP certificate.
HACCP, which stands for Hazard Analysis and Critical Control Points, is a globally recognized food safety management system. It is designed to identify, evaluate, and control potential hazards that may arise during food production, ensuring the highest hygiene and safety standards. Primarily associated with the food industry, the principles of HACCP can be applied to various sectors, including lighting solutions.
For Luxiona, obtaining the HACCP certificate is a result of our unwavering commitment to quality and customer satisfaction. It signifies that our manufacturing processes and facilities meet the highest requirements set forth by the HACCP guidelines. By implementing rigorous hazard analysis and control procedures, Luxiona ensures that its products are safe, reliable, and free from any potential contaminants that could compromise consumer well-being.
The acquisition of the HACCP certificate is a vital step in our journey toward success and growth. It serves as a solid foundation upon which we can expand our reputation as a trusted lighting solutions provider.
Here at LUXIONA, we are dedicated to delivering the highest quality, innovative products that adhere to the most strict safety and quality standards. With this important milestone achieved, we illuminate the way to continued growth and excellence in the lighting industry.