Clean & Medical Lighting: Special lighting for medical facilities and clean rooms
The wide range of LUXIONA customisable solutions developed by our experts for clean rooms both in medical facilities and in industry meet the most demanding needs requiring highiest degree of cleanliness of the atmosphere.
A certified production plant and logistics centre located in Poland allows us to be independent and offer personalised solutions and advice. With our on-site certified clean room we are one of the few manufacturers in Europe in full control of the production process, while maintaining the necessary standards to certify our luminaires for installations requiring a high degree of cleanliness atmosphere, including ISO 14644-1 certification for clean rooms.
After years of ongoing development, our experts made perfect use of the experience drawn from clean-room projects and combined it with the very latest technology. It results in a three-level luminaire solution for clean rooms: Clean ISO luminaires, Clean Class luminaires, and Standard Clean luminaires. It is based on PN-EN ISO 14644-1: 2005 norm for Clean rooms and controlled environments with defined pollution levels. A wide selection of products answers to all the needs of different clean spaces as well as visual tasks in each and every clean sector.
View products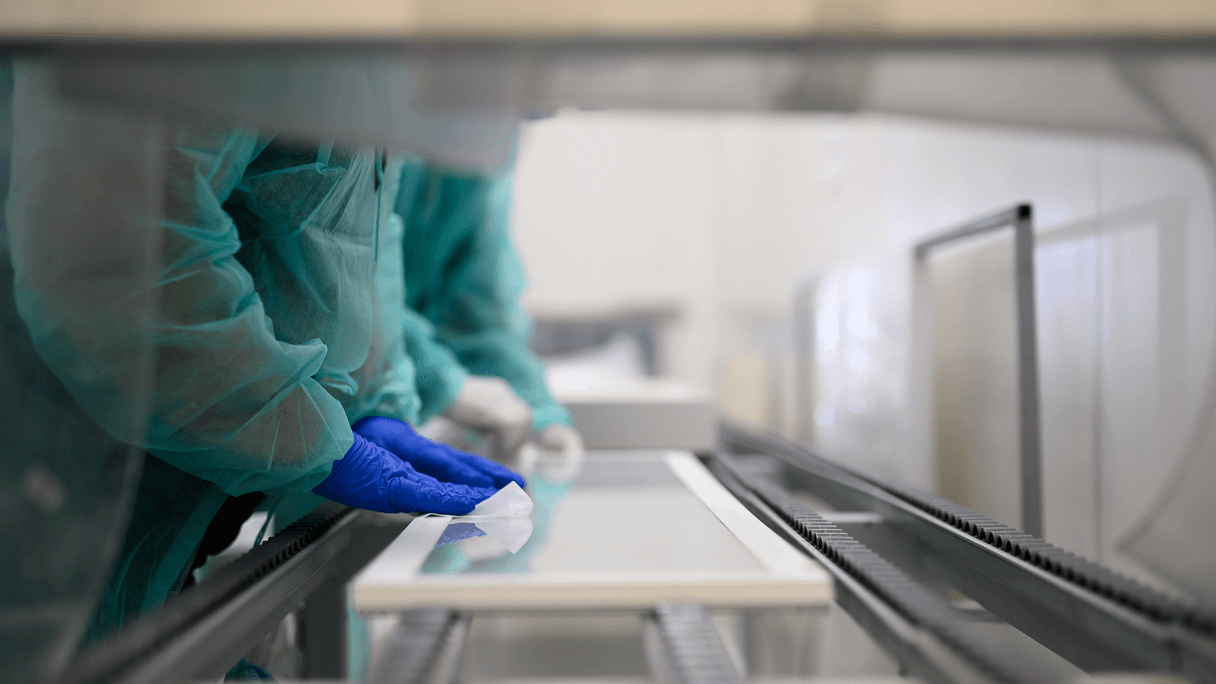 Our cleanroom technology offers a broad range of solutions, creating an atmosphere as sterile as possible to achieve the safety, comfort and best results both in medical facilities and in different industries.
Used in a wide variety of manufacturing areas clean room technology is present from chemistry, pharmaceuticals through precision engineering and microelectronics, biological laboratories and food industry. All these different applications involve a wide range of different tasks: from illuminating a patient recovery room or operating theatre to high illuminance levels in laboratories, a range of applications in terms of specific industry requirements is diverse. In all cases the pollution by particles classified as contamination is strictly controlled. No matter how small they are, the numer of airborne dust particles, bacteria, viruses, and chemical vapours must be as small as possible.
The purpose of clean-room technology is to protect patients as well as manufactured products against contamination of any sort. The contamination is strictly monitored even in the clean room premises that have dimensions of a production hall and a surface of a few thousand square meters. These kinds of premises are commonly used during the production process of precise electronics, semiconductors, biotechnology, and other fields in which even tiny pollution is a critical parameter of technology. Thanks to our certified clean room in LUXIONA production plant we are able to prepare and desinfect products perfectly suited for the spaces with the highest levels of contamination control.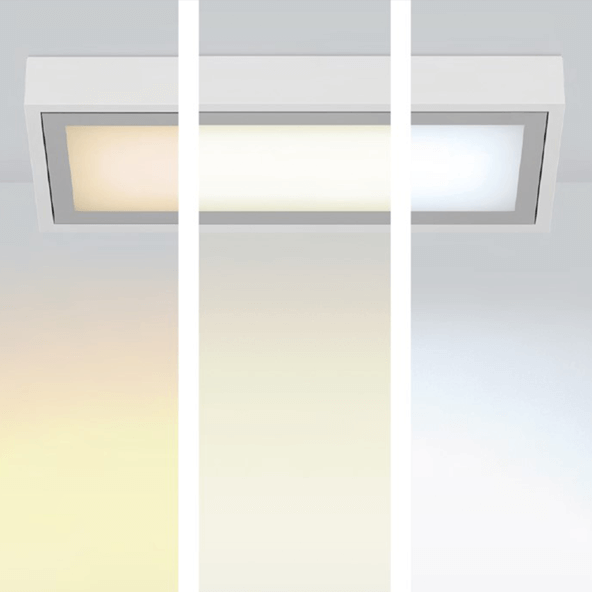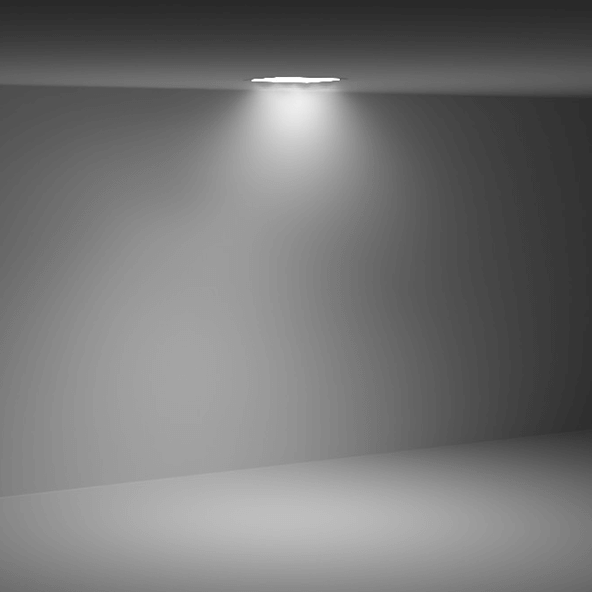 Solutions that allow you to adjust luminaire's light, gear and body to fit your needs.
We leave nothing to chance. By listening, understanding and combining our knowledge and experience we make the most of available possibilities. The wide range of customisable solutions has a number of applications specifically developed by our experts to meet demanding needs of clean room both in medical facilities and in industries requiring a high degree of cleanliness of the atmosphere.
By changing the colour temperature of the light from warm to cool, we allow you to introduce Human Centric Lighting into your space. Reproducing the colour of natural light helps recovering patients restore their natural sleep and awake biorythm. The highiest colour rendering in our luminaires (CRI) reflects the real colours of an object. In medical facilities, the correct rendering of the skin and blood colour is crucial. Adjusting the amount of light emitted is especially important where high trough-puts are needed in critical areas such as surgery. Changing the type of diffuser of the luminaire gives you a wide choice to control the emission and protect the fitting against the dust and moisture. Personalising the optics helps managing reflections to have most of light where is needed whilst not disturbing patients in bed units. By optimising light output you can achieve best performance comfort and wellness.
Customising the control systems and adding sensors it is also posiible to reduce the energy consumption. Also the size, material, colour and finishing can be adapted to a specific project. Coloured luminaires are particularly recommended for children's wards in hospitals. Our special luminaires coatings: antibacterial - crucial for high degree cleanliness rooms and anti-reflective – recommended for operating theaters where a laser light beam is used are also one of the many features that are irreplaceable in medical facilities.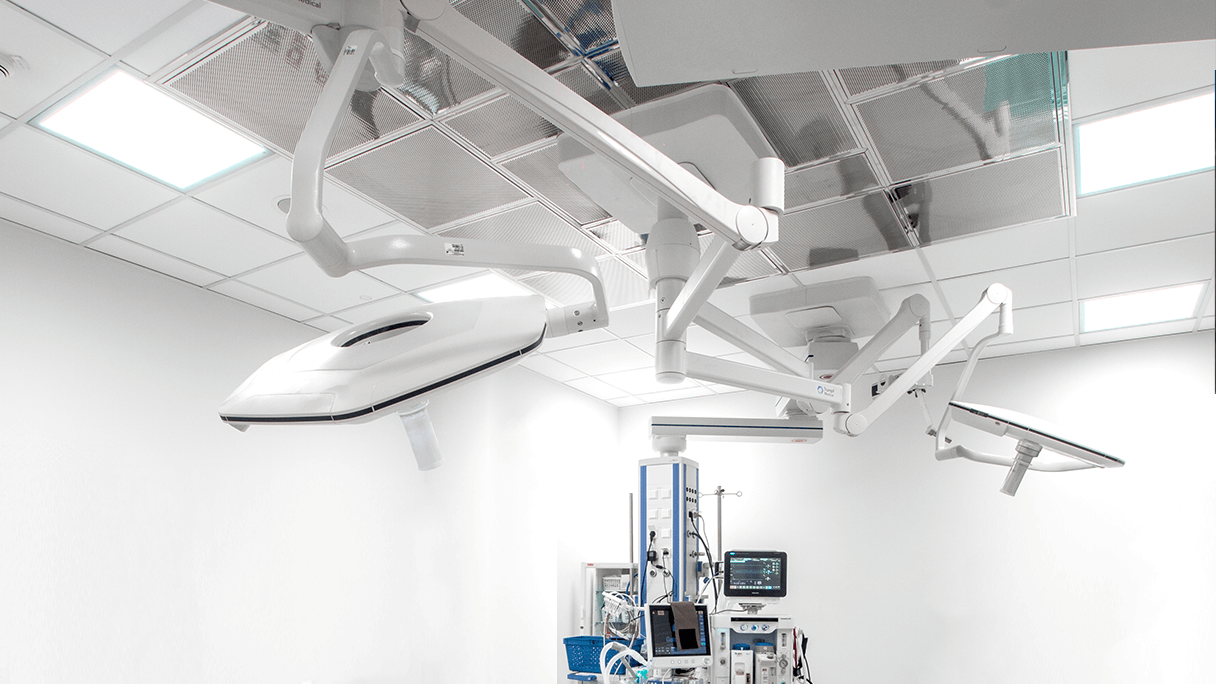 Luminaires intended for mediacal space require the highest cleanliness level and ability to provide excellent conditions enabling medical stuff to perform the most difficult tasks, such as surgical procedures.
Our luminaires with the highest luminous intensities and highier blue light spectrum not only help stay focused and alert but also help to kill bacteria. Moreover luminaires with a stronger green light spectrum are perfect to calm down patients and reduce the feeling of pain. For the most demanding medical spaces such as: operating theaters. intensive care units, laparoscopic and endoscopic  procedure rooms, recovery rooms, dermatology offices and blood collection points we especially recommend our  ISO 13485 certified Clean luminaires (medical device).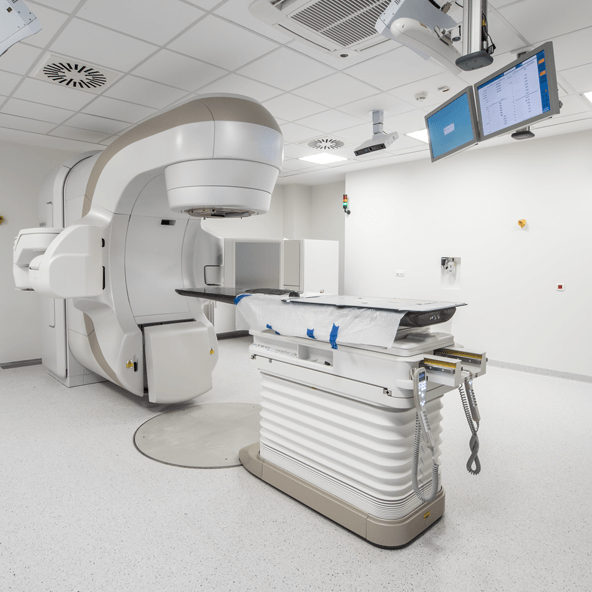 Design for clean luminaires intended for the industry provides light for demanding visual tasks in laboratories, pharmaceutical and chemical production facilities, the food industry, and other industrial cleanrooms.
Our luminaires have been developed under strict cleanliness principles, meet all legal requirements for selected cleanliness classes, and are highly efficient. The result is effectiveand comfortable lighting, with the simplified body design resistant to dust particles, moisture, and to disinfectants used in many clean rooms.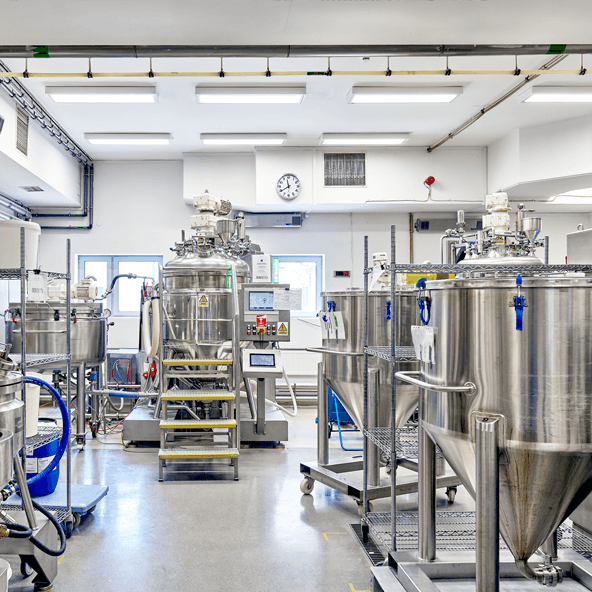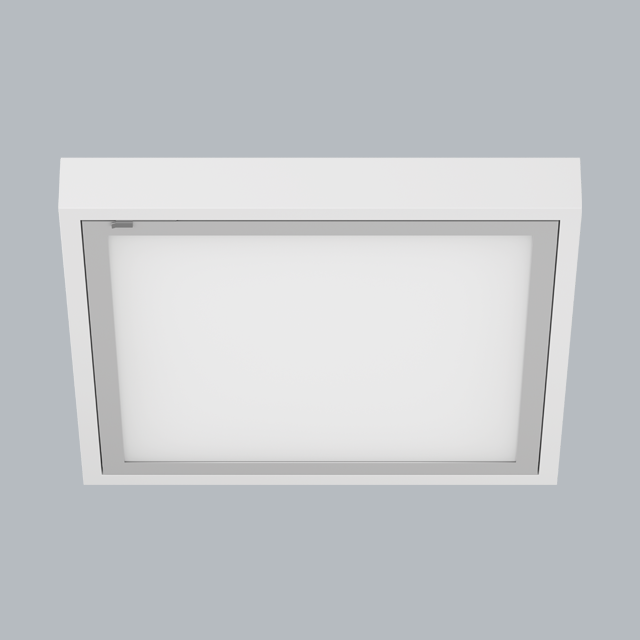 Clean ISO luminaires (Medical device)
Products recommended for the most demanding health care spaces. Registered in the Office for Registration of Medicinal Products, Medical Devices and Biocidal Products. Products fulfil the requirements defined in: Directive of the Council 93/42/EEC (MDD), Directive of European Parliament and the Council 2007/47/EC, The bill of February 3rd 2017 about Medical Products, European norm PN-EN 60601-1, PN-EN 60601-1-2. Luminaires intended for: operating theaters. Intensive care and recovery rooms, dermatology offices, blood collection points and more.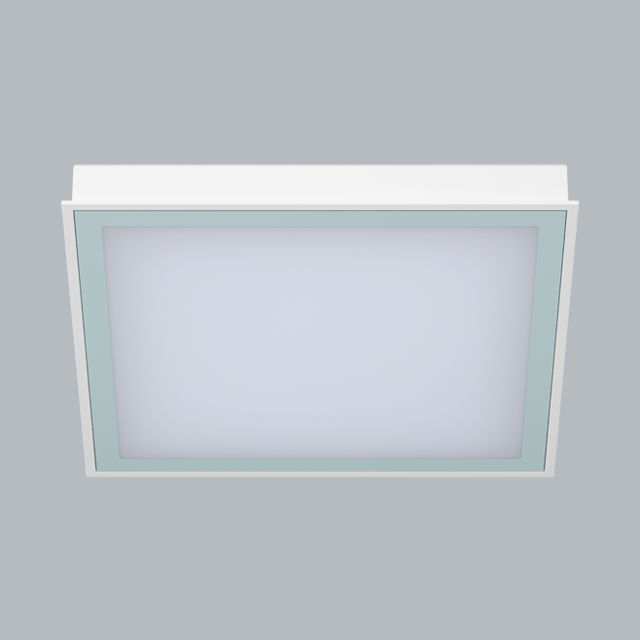 Clean Class Luminaires
Luminaires developed under strict cleanliness principles, meeting all legal requirements for clean rooms. Depending on these specifications, the cleanliness of the clean rooms is divided into classes in which the amount and size of the pollution per cubic metre of the atmosphere are defined in accordance with the norm EN ISO 14644. Depending on the class luminaires are recommended for: chemical and pharmaceutical industry, research laboratories, precision production such as (microelectronics and microoptics, food industry and more.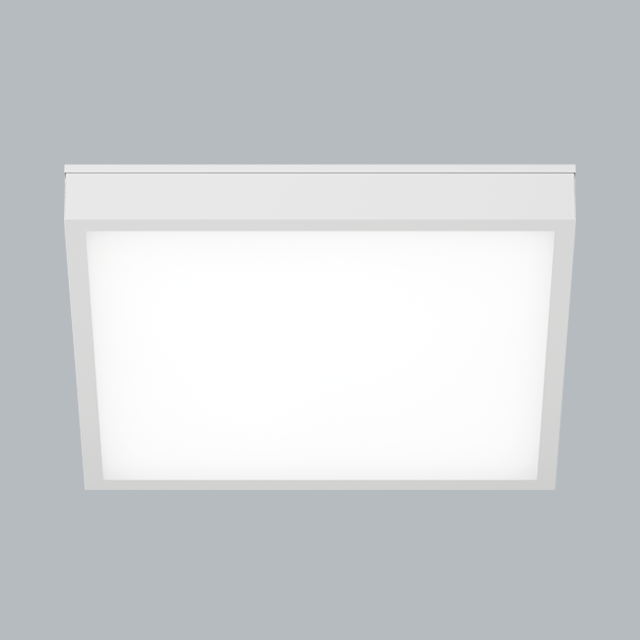 Standard Clean Luminaires
The Standard version of the CLEAN luminaire focuses on basic clean-room requirements such as improved cleanliness level compared to traditional uminaires and ease of cleaning. The high-level tightness and protection from dust particles are combined with luminaires' effectiveness and ability to provide pleasant, uniform lighting. Recomendedd for doctors offces and nurses stations, maternity wards, ophthalmology and laryngology offices, dental offices, laboratories and inspection rooms.