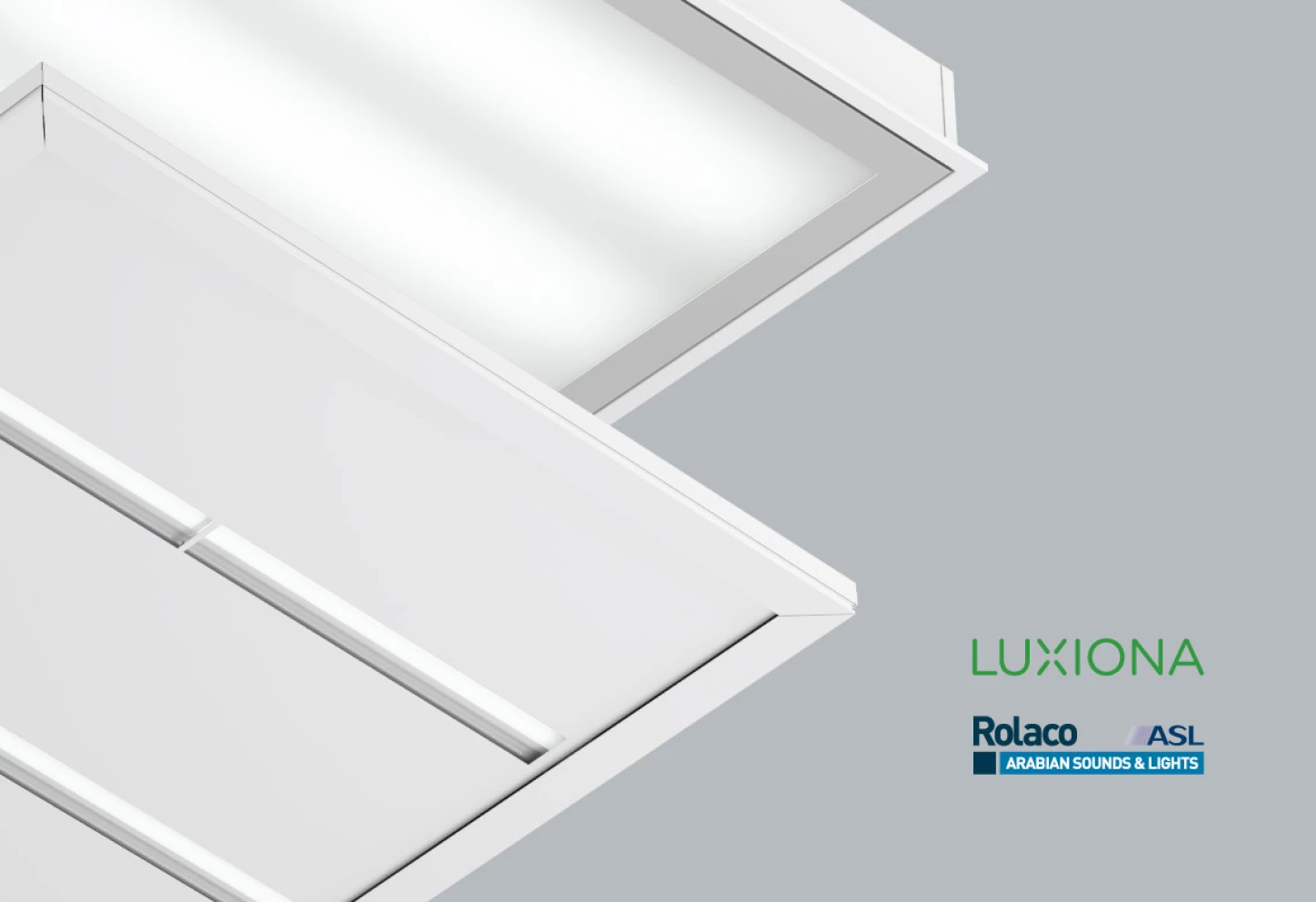 In a recent event held in Jeddah, Saudi Arabia, Luxiona hosted together with our trusted partner Rolaco Arabian Sounds & Lights a prestigious meeting that brought together experts from the world of technical lighting. The event was also a platform for Luxiona to showcase our latest innovations and new lighting solutions designed to illuminate various sectors.
During the meeting, Luxiona presented their extensive range of technical lighting options, showcasing an array of recessed luminaires and versatile downlights, as well as modular systems. The discussions also delved into applications across diverse industries, with a particular emphasis on the importance of clean and medical lighting.
One highlight of the event was the introduction of the new Agat Clinic luminaire, designed for patient rooms. This luminaire provides three unique light distributions, each catering to distinct needs: "Ambiance Mode" for relaxation through soothing lighting, "Reading Mode" for comfortable illumination for reading and finally, the "Recognition Mode" ideal for precise patient examinations and ensuring optimal lighting conditions for healthcare professionals.
The meeting was a forum for inspiring conversations and an opportunity to explore the evolving landscape of the lighting industry and gain valuable insights into the latest trends and technologies.
Luxiona extends thanks to all the clients and industry professionals who participated in this event as well as to Rolaco Arabian Sounds & Lights, our partner in the Electro-Mechanical industry, known for supplying high-standard technical materials, including lighting equipment, electrical components, power solutions, cables, and sound system equipment. As Luxiona continues to drive innovation in the world of technical lighting, we look forward to future events and collaborations in the pursuit of brighter, more efficient lighting solutions.