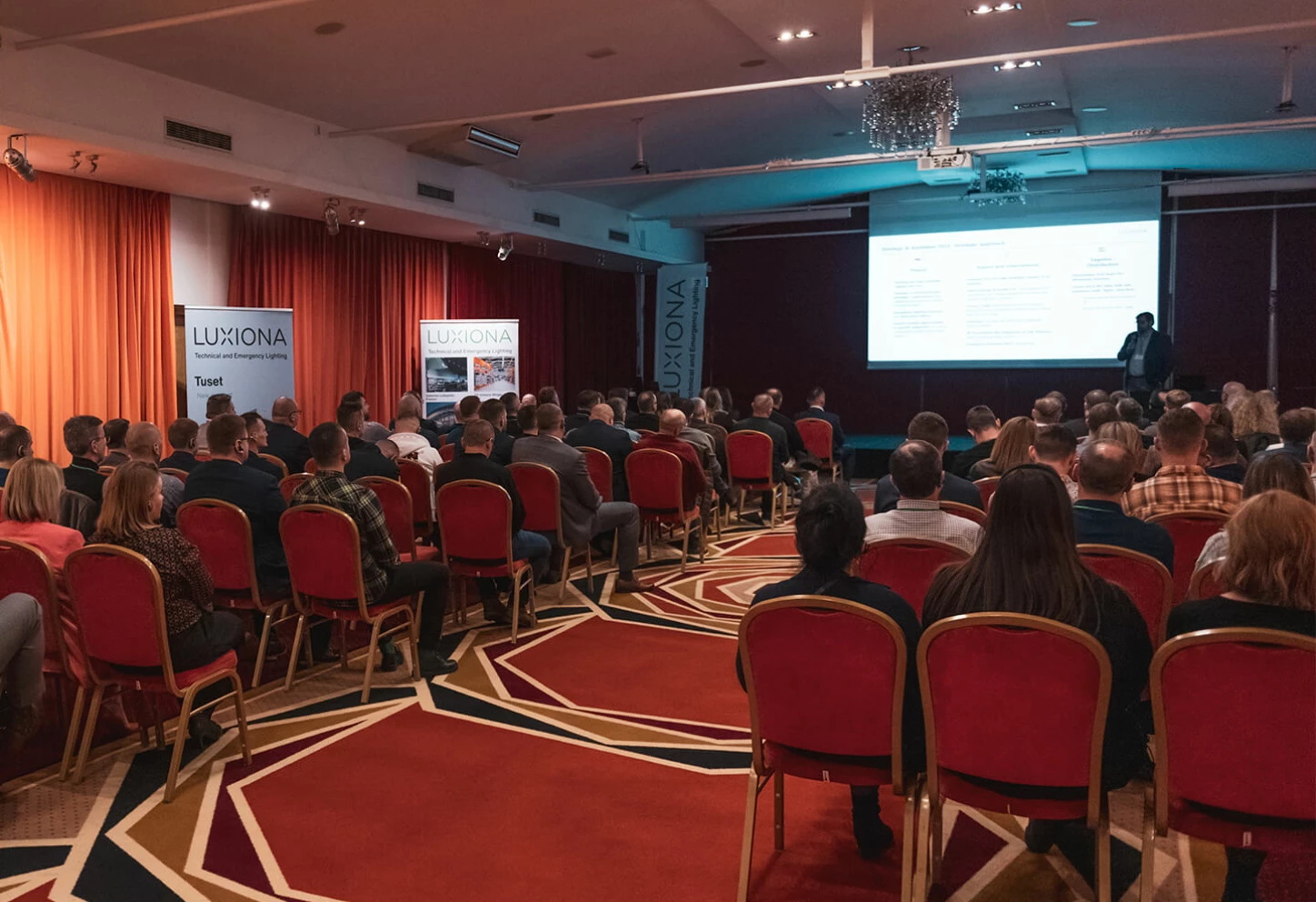 1-2 March 2023
General Sales Meeting
Luxiona celebrates another year of success and shares ambitious plans for the future.
The General Sales Meeting 2023 has come to a close after two days full of exceptional meetings and nearly 150 attendees from 5 countries sharing knowledge and plans for the next year.
An part of the meeting was taking the time to acknowledge Luxiona's results for 2022. Despite the current economic environment, the company's results clearly exceeded all expectations. We are very encouraged by strong revenue growth in sales. This is, of course, a result of a precise strategic plan that was incorporated last year and a joint effort of the whole Luxiona team.
Having that in mind Luxiona's top management as a way of thanking its employees hosted a celebratory gala during which awards, diplomas, and prizes were presented to our employees in recognition of their long-serving and outstanding work. At a festive evening at Mazurkas Conference Centre, we were continuing the company's tradition to honour their dedication and effort in a joint celebration.
A few panel discussions, presentations, and speeches gave us the opportunity to learn about the latest innovations and technologies that allow us to continue growing and improve our customers' experience.
Discussions focused on innovations in developing new solutions led to sharing our ambitious goals for the newly started 2023 year. The ever-evolving industry and 2022's events reflected in the key topics that needed to be addressed. Each discussion highlighted our values and led to an opportunity to explore new ways of improving our products and services.
We are excited about the future and we continue working together to deliver the best technical lighting solutions!